Building dream homes for New Zealanders since 1984
Award winning Fowler Homes™ have been designing and building homes for New Zealanders and unique prevailing regional climatic conditions for over thirty seven years. We're proud to have been surveyed as one of the top nationwide builders in the 2014 BRANZ customer satisfaction survey – you can understand why when you read all of the testimonials from past satisfied clients.
We have amassed over 2,988 plans and many great examples can be found in our series of thirteen PLAN BRIEF books, which are available for you to browse through at our offices. Each PLAN BRIEF contains scores of practical plans of varying sizes, tastes and budgets that we have designed and built for New Zealand families in the past…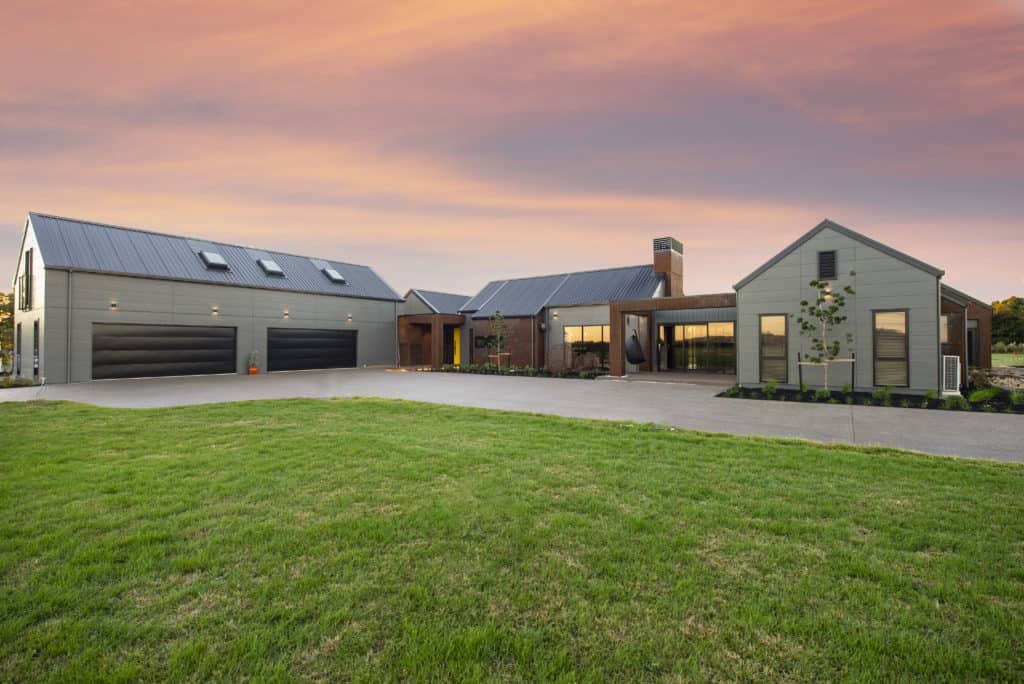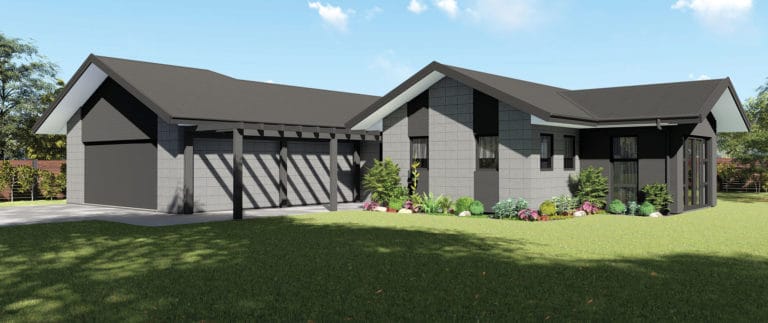 Classic styling, proven building techniques and generous proportions add to the attractiveness of this practically laid out family home.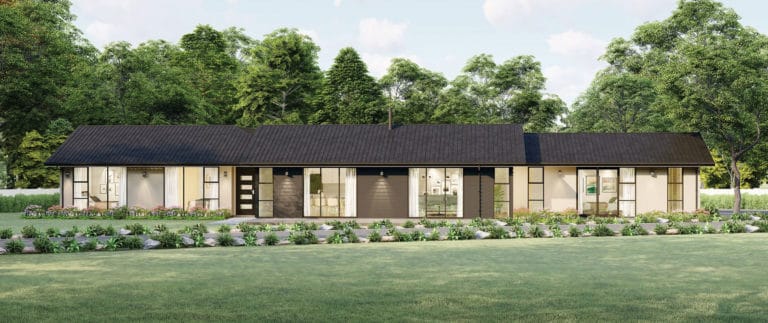 This latest chic home is the epitome of style and has a very practical layout to match. Spoil yourself with your very own secluded bedroom wing, away from the hustle and bustle of family life.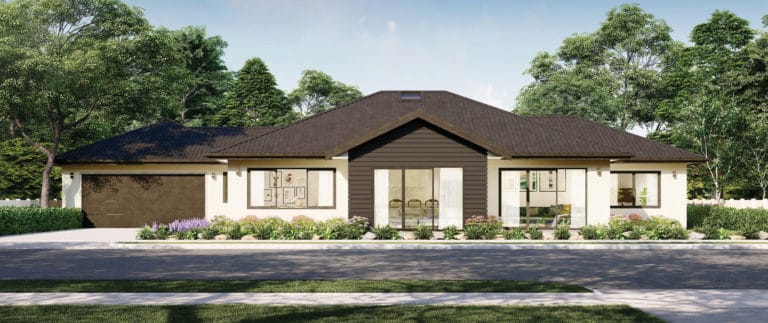 This stylish 4-bedroom home, incorporates some desirable latest trends such as walk-in pantry and media room. Design and construction elements are time-tested, which means you will have a quality future-proofed family home for decades to come.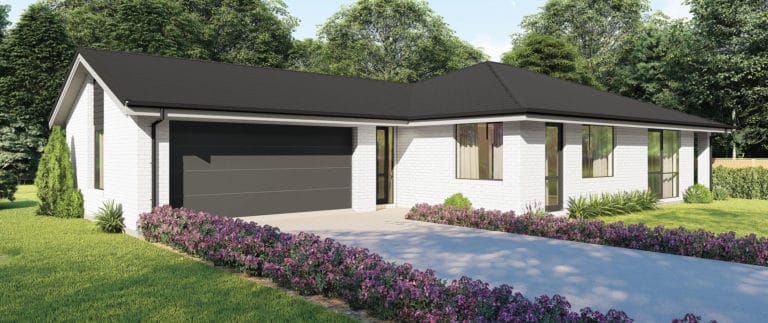 Our Opahi design maximizes use of floor space by innovative design. Featuring large open-plan living space and master bedroom ensuite, this home is sure to meet your needs if budget is a main consideration, without compromising the quality of build or materials employed.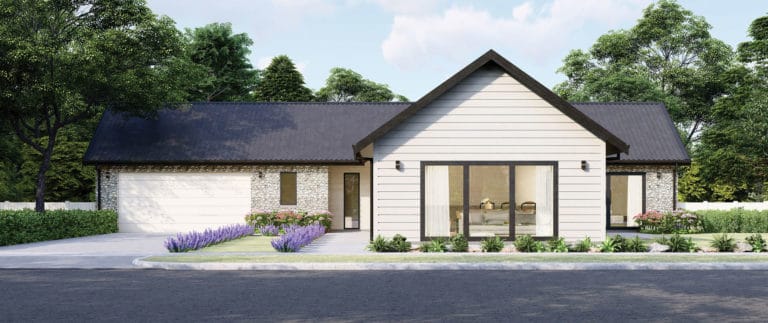 Simple balanced lines make this home exude plenty of street appeal, whilst satisfying the needs of a modern family.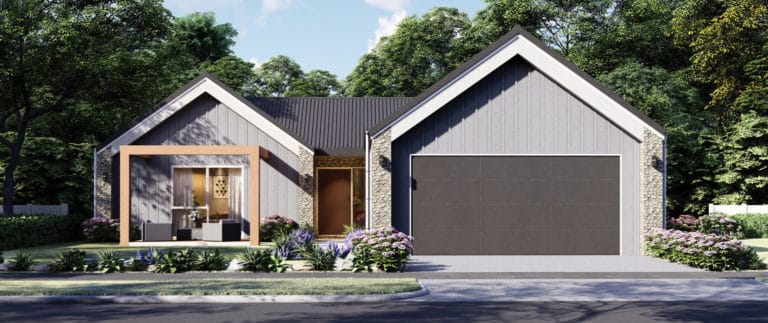 Defined double-gables from the street give this home an imposing and substantial portal effect façade. Featuring two wings, providing ultimate privacy, with the seclusion of multiple outdoor living decks.
Hear from our home owners