Simple clean lines define this three bedroom plus office home. A large open plan living area opens to the outdoor spaces which makes it a great place to relax with friends and family.
| | |
| --- | --- |
| Bedrooms | 3 |
| Living Area | 1 |
| Bathrooms | 2 |
| Floor Area | 199 m2 |
| Office | 1 |
| Outdoor Living | Yes |
| Garage | 2 Cars |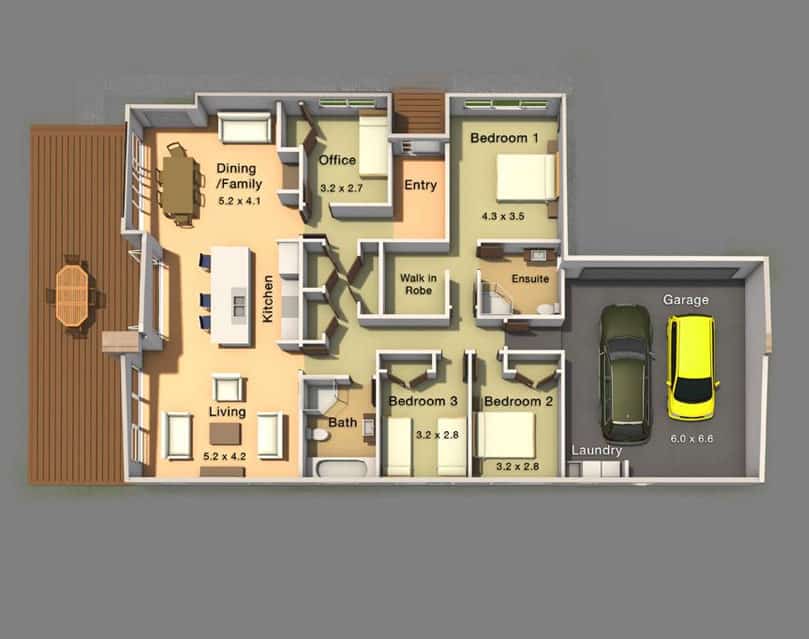 Some other 3 bedroom plans you may like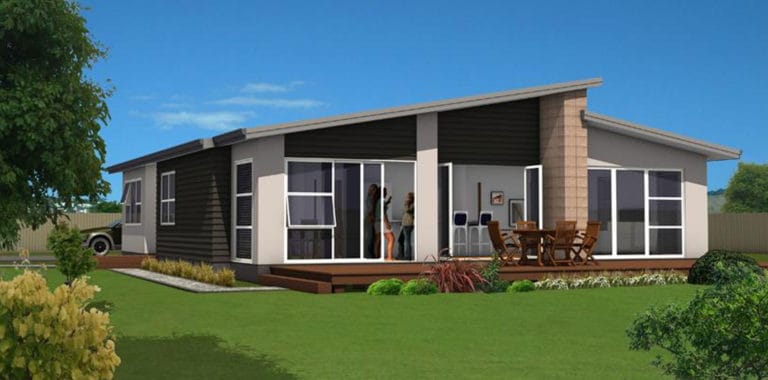 This modern home design features a large open- plan living area which opens to the outdoor spaces making it a great place to entertain and relax with friends and family.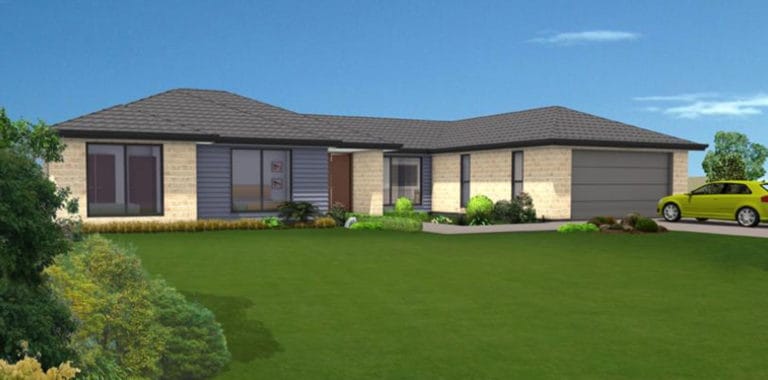 As you step into the expansive living space, you will be impressed at the well thought out design which maximizes every millimeter of available floor area.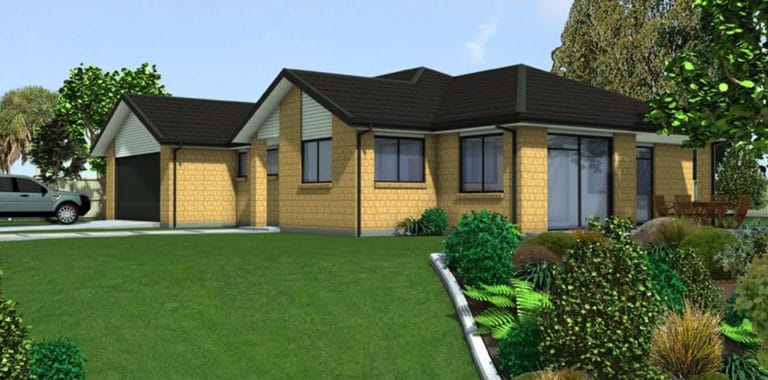 This design has proven so popular over the decades as an affordable family home that we have made some improvements to the concept.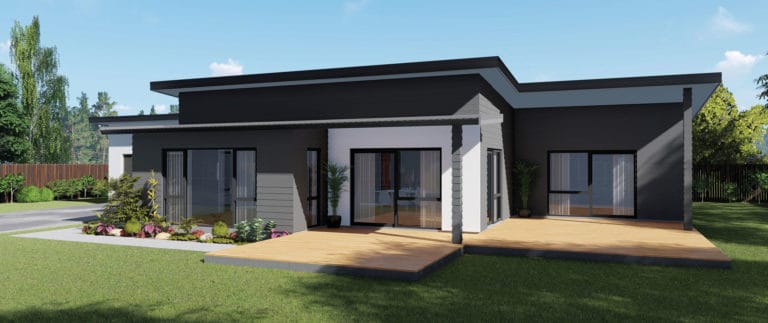 This well sorted mono-pitch home has many desirable features, making it a home you will be proud of.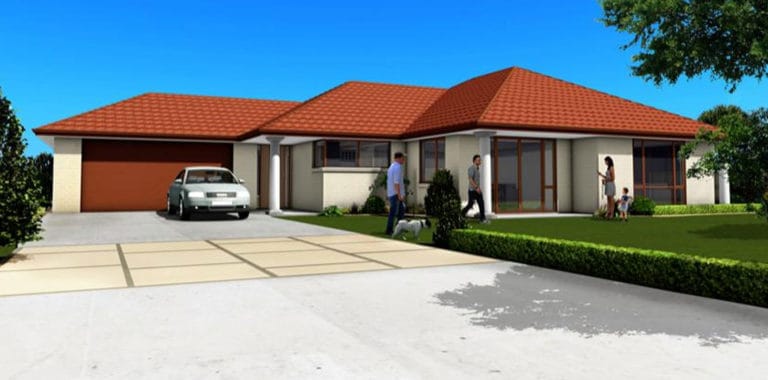 The family will love the indoor /outdoor flow and huge living spaces.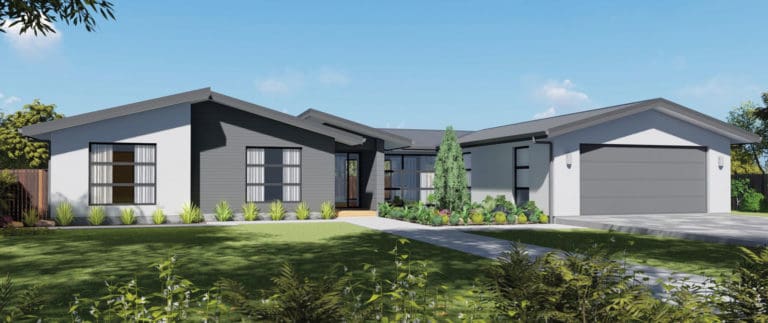 The clean lines, practical layout and great street appeal make this home a popular choice for many proud owners.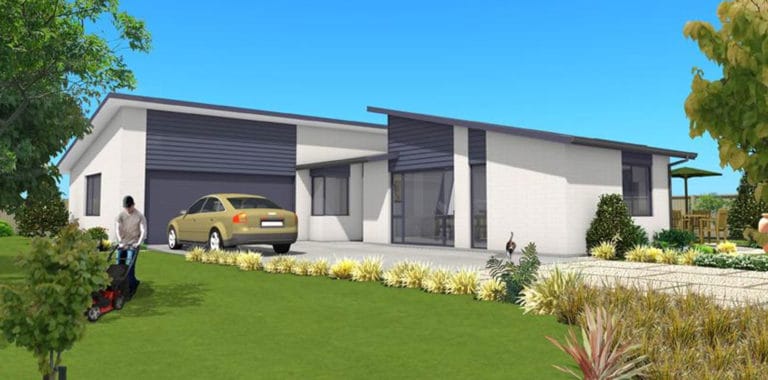 A comfortable home with all the perquisites of a family home, yet more suited to compact sites.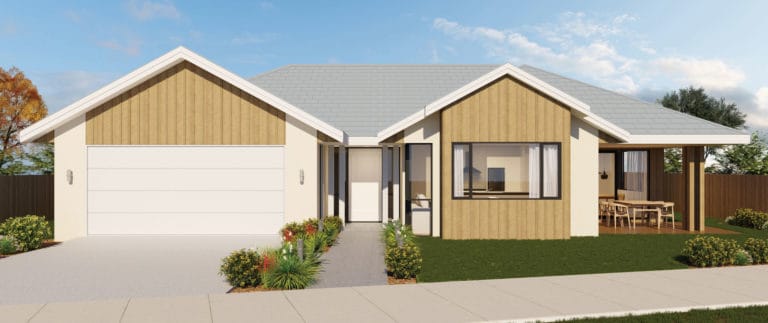 The clean contemporary lines, double gables facing the street and contrasting cladding treatments give this practical home great street appeal.