Step into this functional new home and step up to low maintenance living.
All the features your family are looking for, with the benefit of very spacious living areas and a large separate lounge.
| | |
| --- | --- |
| Bedrooms | 4 |
| Living Areas | 2 |
| Bathrooms | 2 |
| Floor Area | 212 m2 |
| Outdoor Living | Yes |
| Walk-in Pantry | Yes |
| Garage | 2 Cars |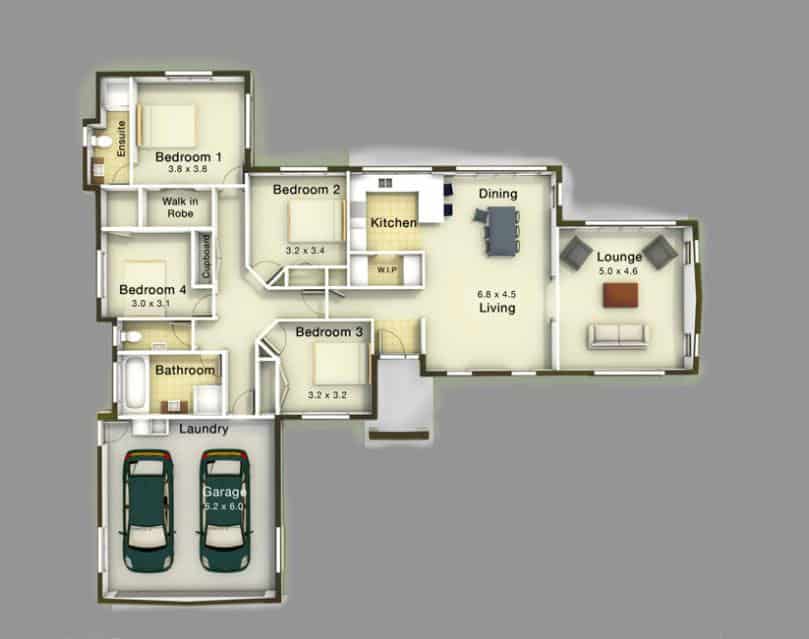 Some other 4 bedroom plans you may like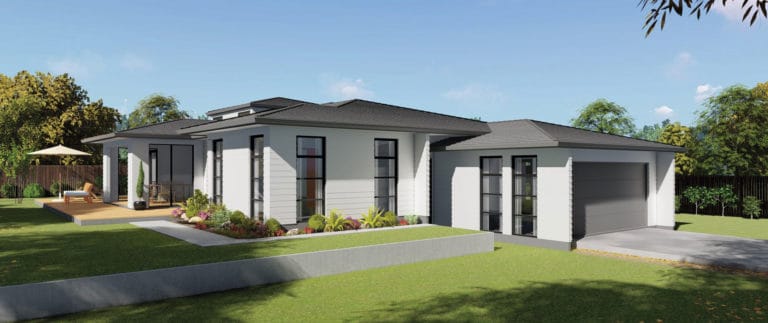 The modern styling and practical layout with features such as a media room, indoor/outdoor loggia and separate family room make this home a pleasure to live in.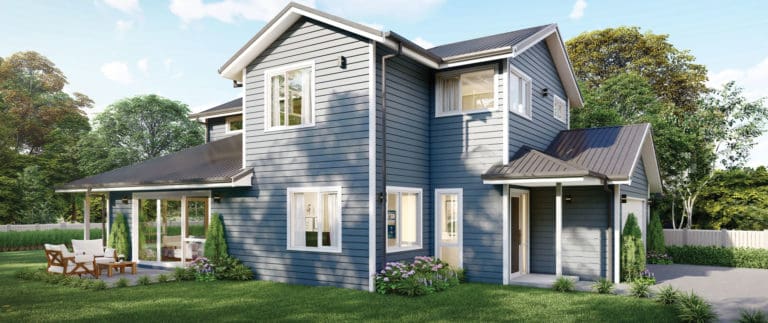 The classic proportions, practical layout and clean traditional weatherboard lines make this an attractive home for a host of building sites around New Zealand.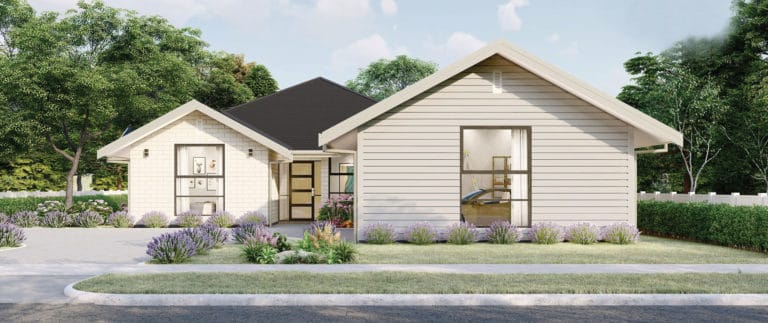 A timeless classic home with up-to-date styling, multiple cladding textures and comfortable spacious living spaces.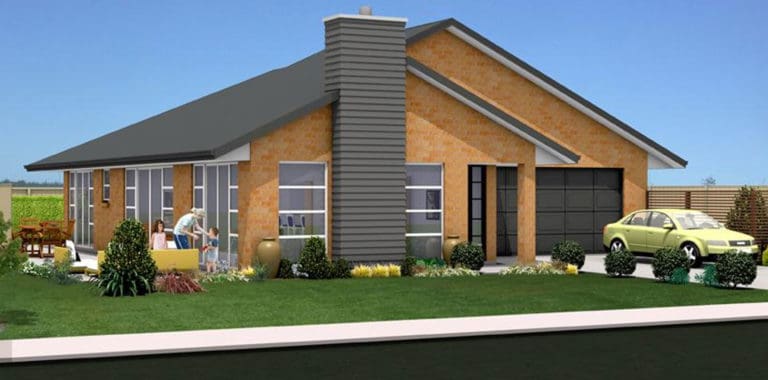 Bold lines, a blend of latest materials and smart use of space make the Washington a winner for a family home of modest proportions.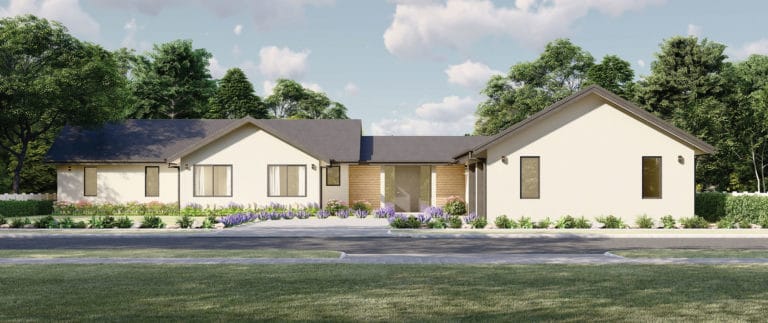 A modern twist on a timeless practical home layout with a generous street-facing entrance foyer, defined by cedar exterior cladding .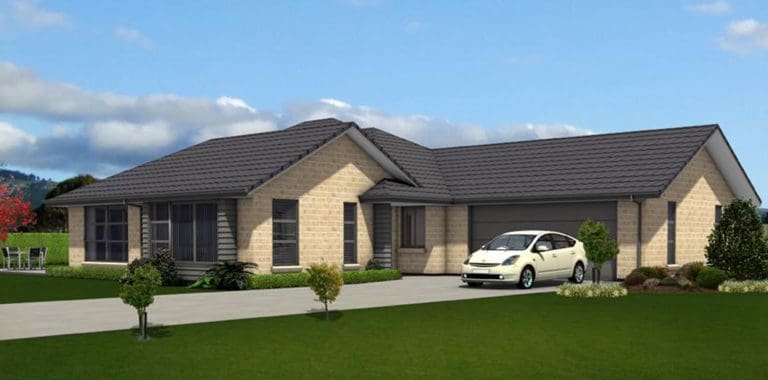 A well-sorted three- bedroom plus study home with very generous living areas and a large central designer galley kitchen where you will be main-stage when entertaining family and friends. All the discerning choices have already been made with design elements, making this an ultra low maintenance home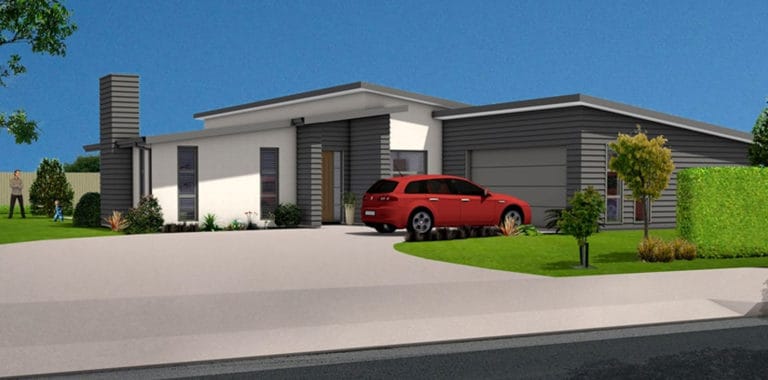 The Diaz is a desirable home which makes a striking statement from the street frontage with it's adzed clean lines and contrasting textured cladding.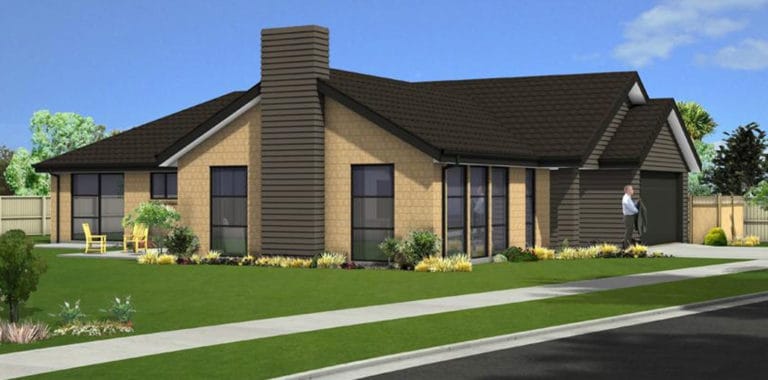 With this design, with the covered street facing entry, you are welcomed into a warm, well laid out home that suits family living needs and affords low maintenance for years to come.