My Design, Im planning to build as soon as I can get a section when PNCC gets sorted with the new subdivisions. Hopefully that time corresponds with the teenagers leaving home. Im calling it the "Empty Nester" finally about prioritising what the parents want in a house. A house that can be shut off to heat and become a one bedroom house when needed. Room for when the family come to visit, lots of room for entertaining and having big family Christmas's. Very importantly huge Master bedroom goals, walk in wardrobes each, dream laundry and boot room, large garage, storage and some more storage.... A place for everything and everything in its place!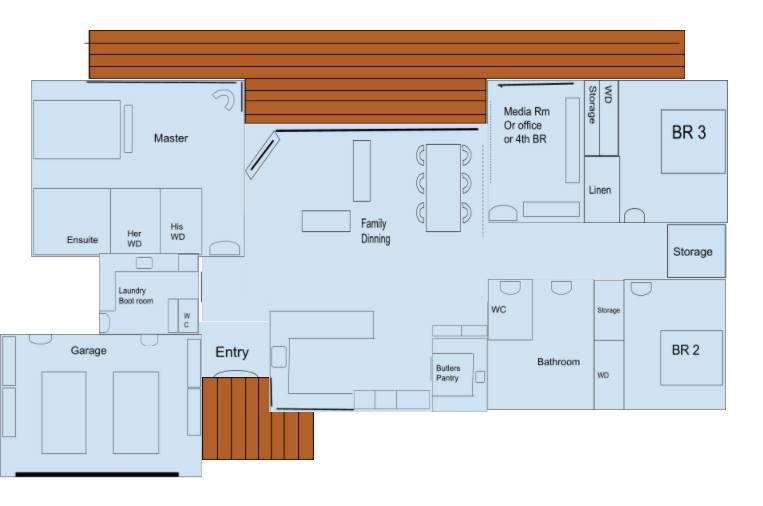 To really experience the home in AR, try it out using the HomeAR mobile app link- https://links.homear.io/Xrwp
Powered by HomeAR - Creating moments that sell homes
Sponsored by Midland brick
| | |
| --- | --- |
| Bedrooms | 4 |
| Bathroom | 2 |
| Stories | 1 |
| Floor Area | TBA |
| Separate Laundry | Yes |
| Study/Office Area | Yes |
| Garage | 2 |
3D View
https://app.homear.io/Viewer/1443?apikey=7857db99-1d6c-4270-8b54-a344ee915496
Some other 4 bedroom plans you may like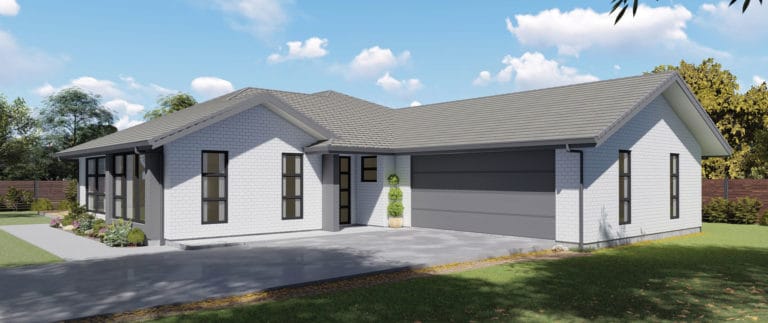 Clean modern lines, generous living spaces and a practical layout make this home ideally suited to a building site situated on the East side of the street.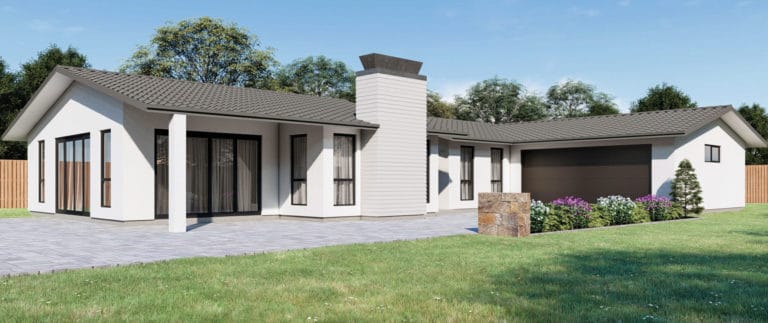 The modern lines and practical layout made this an award winning show home.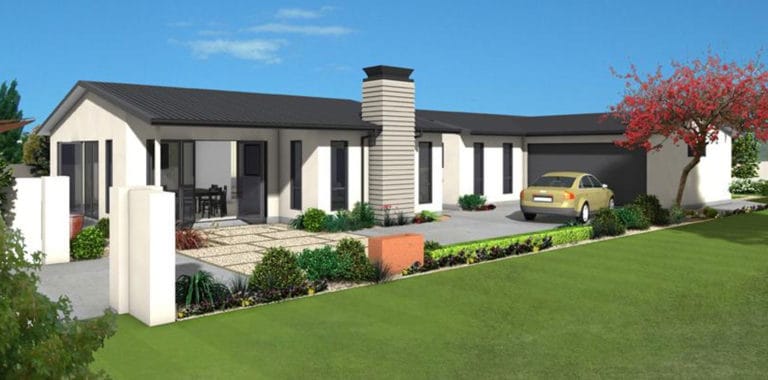 This stylish home not only has clean modern lines, but a host of clever appointments which set it apart from the rest of the street.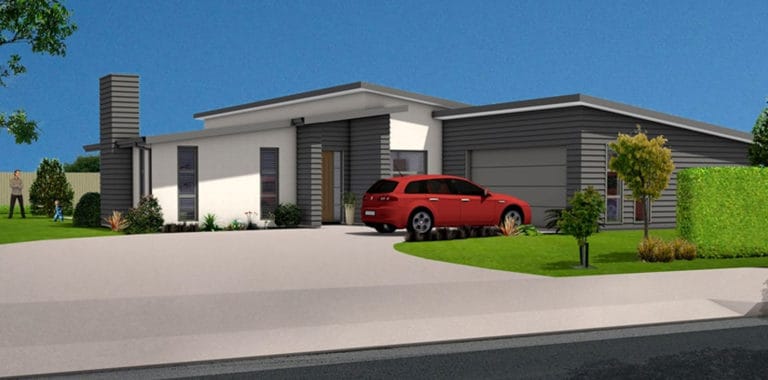 The Diaz is a desirable home which makes a striking statement from the street frontage with it's adzed clean lines and contrasting textured cladding.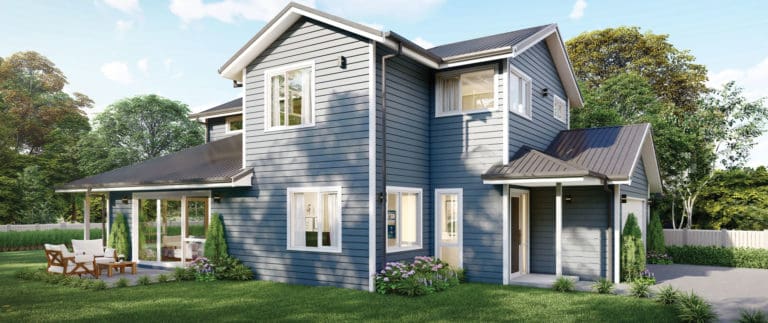 The classic proportions, practical layout and clean traditional weatherboard lines make this an attractive home for a host of building sites around New Zealand.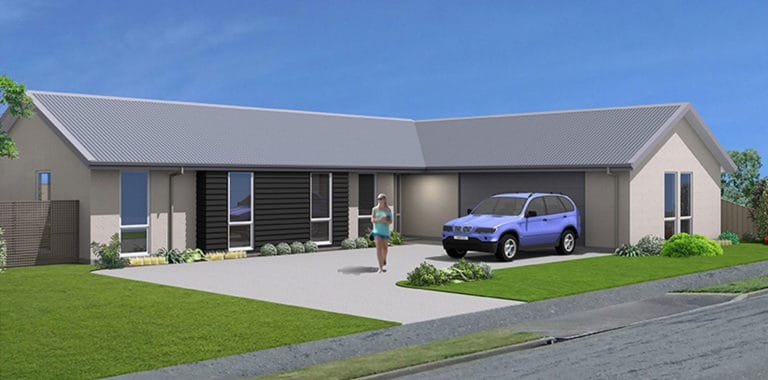 Terrific use of space, with appealing clean Architectural lines and multiple cladding treatments, define this practical four-bedroom home.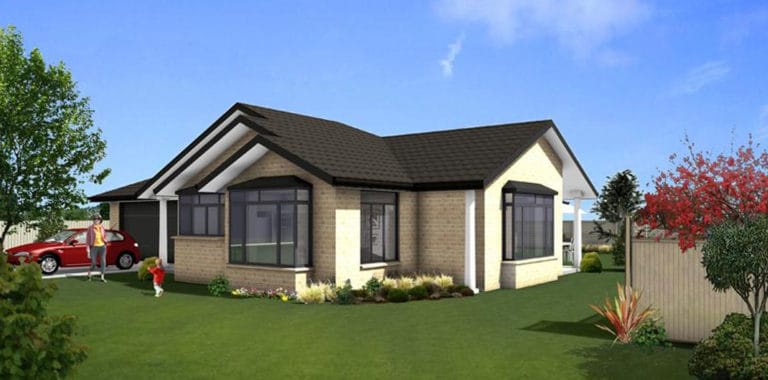 The contemporary lines were inspired by 37 years of designing and building classic North facing homes in Canterbury. Situating the living areas facing North West affords the ideal patio orientation, with afternoon sun and shelter from the cold Easterly winds.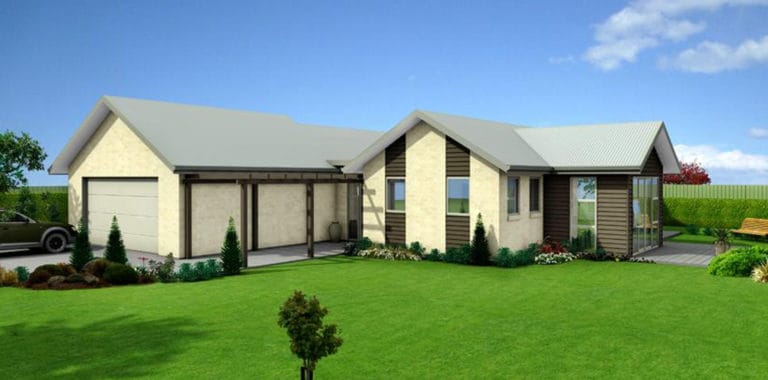 Blending the most desirable elements of old and new, the Gere offers spacious open plan living areas for the busy modern family.