your

style of living
your

style of

builder
Welcome to Fowler Homes (Manawatu) Limited
With over 33 years' experience in the residential and commercial industry, our understanding of the unique topography and climate of our region provides the necessary skills and knowledge essential to seamlessly guide you through the whole building and decision-making process.
We have a real passion for the industry and pride ourselves on our attention to detail, delivering a high standard of workmanship, product knowledge and ensuring that we provide you with our excellent service.
We have built a strong reputation in providing the skills and knowledge essential to lead our experienced team through the building process and have a great team of trade's people who consistently deliver the high standards we have worked so hard to achieve.
As part of a longstanding nationwide organization, we have access to preferential deals with NZ's leading merchants and building material suppliers. Having achieved many industry awards over the years for our workmanship and craftsmanship, we pride ourselves on our reputation, as you will see from the glowing testimonials written by past clients.
We look forward to meeting with you to discuss your new home requirements.
Shane Walker – Director
Megan Walker – Administration/Qualified Interior Designer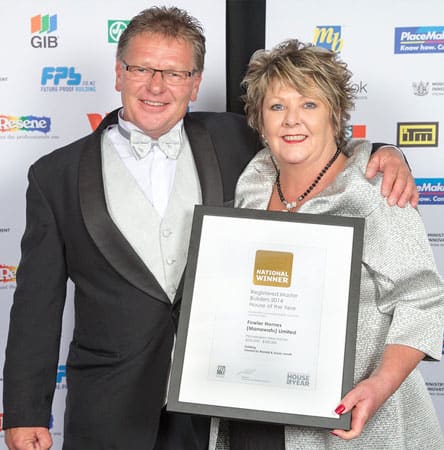 Shane Walker & Megan Walker